In its association with ceramics, the most basic and indispensable appearance of white porcelain manifests itself in table dishes. However, the fact that it is basic does not mean it is mediocre or boring. A white porcelain vessel, with its somewhat sturdy feeling, is like a canvas before it is painted on, tugging on the deepest creative impulses of its user.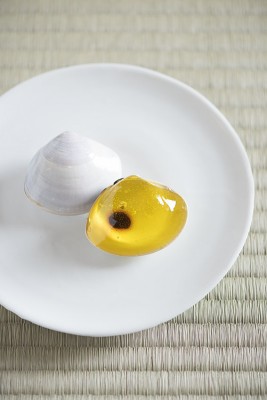 Just as the well-known saying refers to the "five colors of India ink," ink painting attempts to represent a myriad of subjects with a single color of ink, but the color white also has a limitless number of tones, from the white porcelain known as "blue-white porcelain" or "Yingqing," given its slight tinge of blue by the trace amounts of iron in its glaze and its reduction firing process, to the Ding Yao white of the Song Dynasty, given its ivory-like yellow tinge by the charcoal used in its kiln fire, Yi Dynasty white, with its faint cloudiness, the healthy white of Dutch Delftware, reminding one of yogurt. And the layered mattes that evoke a sense of thickness, the smoothness that gives a feeling of transparency, and the myriad of senses of white─described in the beginning of Osamu Dazai's "Tsugaru" as "powder snow, grain snow, flake snow, water snow, crusty snow, crystal snow and ice snow"─may indeed resemble various types of snow.
From these white bowls and dishes, I chose a semimatte white porcelain plate. On it, I served the traditional sweet known as "Hamazuto" from Kameya Norikatsu in Kyoto. Upon opening the glossy clam shell that encases the treat, one discovers a single bean of miso-flavored hama natto encased like a pearl in cool amber agar gelatin. Only made during this time of year, this sweet has a mysterious mixture of sweet and salty flavors, and even its appearance is "cool" to the eye. While treats like ice cream and sherbet are nice as well, there is nothing quite like tasting the cool gelatin on a muggy afternoon, using the clam shell as a spoon and contemplating the distant sea.